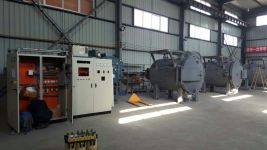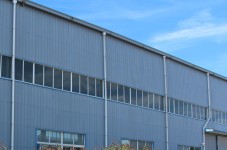 COMPANY INTRODUCTION
Beijing Joint Vacuum Technology Co.,Ltd (BJVT)(www.jointvac.com)is a professional vacuum furnace supplier,the founders have more than fifteen years experience on the vacuum furnace's designing,manufacturing and sales.In line with the principle of professionalism and innovation, the founders combined with years of practice experience,the existing vacuum furnace equipment has been improved and innovated more reasonably.And strive to provide customers with a full set of complete vacuum thermal technology solutions!
Until now,BJVT has gotten the ISO9001/2015 quality certification.We make our furnaces complying with different standards,for example,national standard,military standard, aviation & aerospace standard and AMS2750F. BJVT is one of the sponsors of brazing branch of China welding association,and also,China heat treatment association, Tianjin heat treatment association member units.Our main products are vacuum heat treatment furnace, vacuum brazing furnace, vacuum sintering furnace and laboratory vacuum furnace.Parts of our furnaces have passed the CE security system certification.Now,the furnaces are running for different industries,like running in Aviation Industry Corporation of China,Ltd.,Aero Engine Corporation of China,China Aerospace Science and Industry Corporation,Aisino and China Shipbuilding Industry Corporation and other large state-owned enterprises. High-quality products, timely and effective after-sales service won the approval of customers in the industry.
The factory is located on Bian Ge Zhuang industry zone,Zhuozhou city,Hebei province,which is 40kms from Beijing.The factory has official building,workshop,dormitory and canteen.Meanwhile,we have professional equipment for the vacuum furnace'sproduction,bending machine,welding machine,water cooling system,vacuum test machine etc.All these equipment will help us for making better products.
To ensure the timeliness of maintenance services,we set service branches in Wuxi,Chengdu and Guiyang.Our company provides long-term vacuum furnace spare parts and installation&debugging services.Our technology,experience,training projects and good spare parts can help us to give you a good technical service in order to guarantee the equipment running for a long time .We promise,2 hours willl reply you when we get your maintenance information,and 24 hours to arrive at customer's factory.
The company named"joint"means team-work,cooperation,to combine each teammates' talent together.BJVT will communicate honestly with employees and clients,supply good equipment and service with professional attitude.
The sea admits hundreds of rivers for its capacity to hold,BJVT take an open mind to search the cooperation possibility,we are working with several experts on the vacuum brazing ,vacuum heat treatment,so we can not only supply the equipment,also the know-how on thermal technology.BJVT is your best choice on vacuum furnace solutions.
BJVT
your first choice on vacuum furnace solution!
PRODUCT INTRODUCTION
The main products of the company are vacuum heat treatment furnace, vacuum brazing furnace, vacuum sintering furnace and laboratory vacuum furnace,which are widely used in aviation, aerospace, military, shipping, automotive and other industries.High-quality products, timely and effective after-sales service won the approval of customers in the industry.
Vacuum heat treatment furnace according to different requirements can be divided into JVOQ series oil quenching vacuum furnace, JVGQ series gas quenching vacuum furnace, JVTF series tempering vacuum furnace, JVAF series annealing vacuum furnace, JVNF series nitriding vacuum furnace, JVCO series carburizing & oil quenching vacuum furnace.According to the different products and processing technology, it can be divided into two - chamber, three - chamber and vertical vacuum furnace.
The vacuum brazing furnace is divided into JVAB series vacuum aluminum brazing furnace and JVHB series high temperature brazing vacuum furnace according to the differences of brazing products. It is mainly used for brazing of aluminum heat exchanger, intercooler, air cooler, waveguide and nickel-based, copper-based and silver-based brazing.Combining the characteristics of different brazing products, seeking common ground while reserving differences,provided different vacuum furnaces for Avic Harbin Dong 'an engine company,Avic Beijing Great Wall measurement and testing technology research institute,Central iron&steel research institute,4723 factory of the people's liberation army,Csic 707 institute,Xi'an national innovation institute of additive manufacturing,Wuxi Zhongbo heat exchanger Co.,LTD, Qingdao Haisong company,Beiqi foton group and other companies.Meanwhile,the products have been exported to Europe, Russia, India, South Africa, Indonesia and other countries.
SPARE PARTS SUPPLY:
Our company provides long-term vacuum furnace spare parts and installation&debugging services,we promise to choose high quality spare parts,give customers reasonable price, timely delivery and satisfying service!
TECHNOLOGY AND INNOVATION
1. Europe standard high Pressure vacuum gas quenching furnace
In 2016,our company produces high-pressure vacuum gas quenching furnace for export to Europe.The products are produced strictly according to CE safety standards and PED pressure vessel standards.The equipment standard is far higher than the domestic relevant standards,and the 6bar cooling speed of the equipment can reach the domestic conventional 8bar cooling speed.
2. Vacuum brazing furnace with 1550℃
According to the customer's request ,our company has customized a 1550℃ high-temperature vacuum brazing furnace for the Iron and Steel Research Institute and the People's Liberation Army 4723 factory.The equipment uses high-temperature molybdenum-niobium alloy as the heating element and thermal insulation layer,through unique anti-pollution and the anti-high temperature deformation design greatly extends the use effect and life of the equipment.
3. Multifunction Laboratory vacuum furnace
In order to better meet the experimental needs of universities and research institutes,and to cope with the current situation of small equipment,many varieties of materials,high automation requirements,imperfect supporting facilities,etc.,our company has developed a small modular muti-functional experimental furnace.The equipment is compact in structure and can be adapted to the small space of the laboratory.At the same time,the equipment is equipped with related auxiliary equipment,which can realize the following treatment processes:
(1). Vacuum bright annealing (2). High temperature vacuum brazing
(3). Vacuum tempering (4). Vacuum gas quenching (5). Vacuum sintering
(6).Vacuum hot-pressing sintering (7). Vacuum diffusion welding
4.Updated vacuum aluminium brazing furnace
Vacuum aluminum brazing furnace is a mature product on the market,but it exists in the process of use,high maintenance frequency,high oil return rate and poor stability.In view of the above problems,our company has improved the heating chamber and cold trap structure.The more optimized scheme improves the vacuuming rate of the equipment ,and the effect is good.It has been recognized by the customers.At present,the vacuum aluminum brazing furnace for large-scale air separation equipment is designed and manufactured,and the effective area reaches 6800mm(L)×1700mm(W)×2000mm(H)
5. Large vacuum annealing furnace
Vacuum annealing can effectively solve the problems of oxidation and decarburization during the treatment process,and the temperature rise and fall rate can be adjusted,which greatly helps the performance improvement of the product,and reduces the secondary process in production.Our company is a large-scale vacuum annealing furnace customized by HEYE Technology Co.,Ltd.,with an effective area of 5500mm(L)×1300mm(W)×1300mm(W),and the maximum installed capacity can reach 6 tons.It not only solves the decarburization and oxidation problems at the customer site,but also reduces the pickling process and saves the use cost.
6. Oil filter for vacuum furnaces
mp group.Our company independently develops the soot filter device for vacuum pump,which can effectively remove the fumes during use,meet the national environmental protection requirements,and eliminate the need for exhaust pipes to ensure the cleanliness of the site and the workers' physical and mental health.

7. Patents
At present,our company has 10 utility model patents,such as quick release thermocouple device,furnace door fixing device,furnace door automatic limit device,furnace door automatic tightening device,vacuum gas quenching furnace air cooling system,soot filter device,vacuum gas quenching furnace round heating chamber sealing belt,square vacuum gas quenching furnace heating chamber sealing belt applied for relevant patents,the second batch of utility models and invention patents are in the process of application.